Blue Bell Teeth Whitening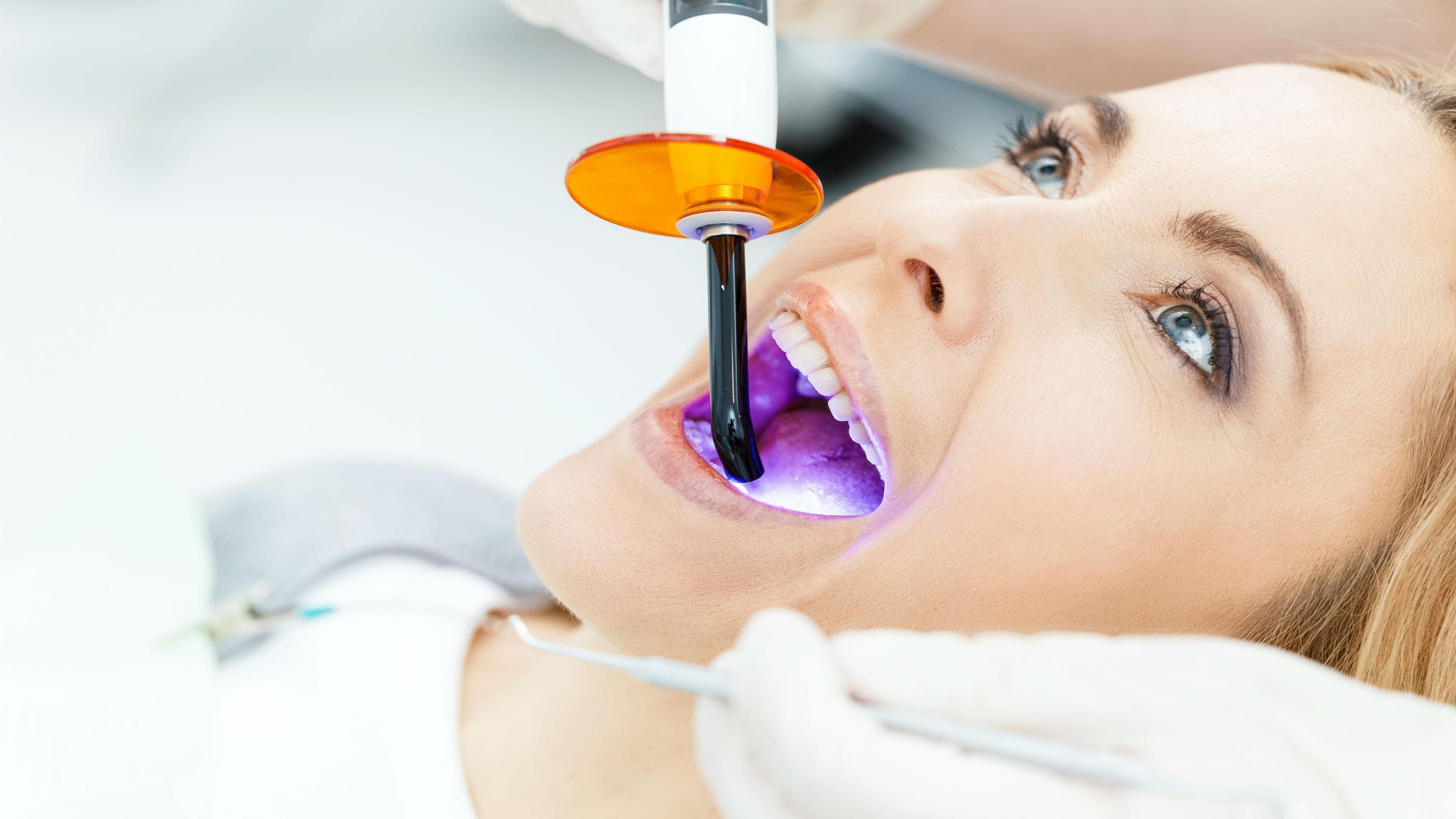 As time goes on, environmental factors – such as smoking, drinking coffee, or eating dark-colored foods – can take a toll on your teeth, making them appear darker or yellowed. Fortunately, professional teeth whitening at our Blue Bell practice can eliminate discoloration and restore the beauty of your smile.
Professional whitening treatments are safer and more effective than most store-bought brands. One of the most popular cosmetic dentistry services, whitening can dramatically enhance your appearance and boost your confidence. At Blue Bell Dental Associates, our team will personalize your treatment and help you achieve the smile you've always wanted.
Professional Teeth Whitening Options
We offer both in-office and take-home whitening for your convenience. During a consultation at our Blue Bell practice, we can determine which whitening option is best for you.
In-Office Whitening Treatments
Those who are looking for an instantly enhanced smile can choose in-office teeth whitening. This treatment usually only takes about one hour to complete. Here are the basic steps:
Preparing the teeth: Before we begin the whitening process, we will clean your teeth to remove all plaque and tartar.

Applying the bleaching gel: Next, your dentist will carefully apply the bleaching gel to every surface of your teeth. An even application ensures that your results are seamless and natural-looking. During this step, a special barrier may be placed to help protect your gum tissue from the gel.

Letting the gel work: Once the gel has been applied, it will be left on the teeth for about 10 minutes. Depending on the type of whitening treatment, your dentist may use a special light to activate the gel.

Rinse and repeat: After the prescribed amount of time, the gel is rinsed off and reapplied. The entire process is repeated until the desired results are achieved.
In-office whitening is an excellent option for those who want fast results. To keep your smile bright and dazzling, your dentist may recommend a take-home kit for touch-up treatments.
Take-Home Whitening Kits
If you want to whiten your teeth when it's convenient for you, a take-home kit may be the right solution. Additionally, this type of treatment is effective for those with severe tooth sensitivity because it whitens your teeth gradually over time. Here's what you can expect:
Fabrication of bleaching trays: Your dentist will create custom bleaching trays that fit snugly over your teeth.

Applying the gel: In most cases, you'll dispense bleaching gel into the trays using a syringe. You'll then place the trays over your teeth so that the gel evenly covers them.

Letting the gel work: You'll need to wear your trays every day. The duration can vary depending on the type of kit used. However, in most cases, you'll leave them in for 15 to 60 minutes.
Many patients notice that their teeth are whiter after a couple of days. Full results are typically evident after two weeks.
Maintaining Your Dazzling Smile
After investing in our Blue Bell teeth whitening, you'll want to maintain your results as long as you can. Fortunately, keeping your pearly whites bright can be easy if you follow a few simple recommendations:
Practice good oral hygiene. Brushing and flossing reduces harmful plaque and tartar, which can lead to discoloration.

Limit your intake of certain foods and beverages. Avoid highly pigmented foods, such as soy sauce, tomato sauce, and berries. You'll also want to be mindful of how much tea and coffee you drink. Consider sipping these beverages through a straw to minimize the amount of time they come in contact with the teeth.

Stop smoking. If you use tobacco, it's a good idea to quit. Not only do these products stain the teeth, but they also hinder your body's ability to heal.

Visit your dentist regularly. Routine exams and cleanings keep your teeth white and your gums healthy. Any potential issues can be detected and treated early, before they worsen.
Schedule A Blue Bell Teeth Whitening Consultation
Ready to take the first step toward your brighter, whiter smile? Check out our special offers and contact our Blue Bell office today to schedule a consultation. Our team is always available to answer any questions you may have.