Blue Bell Oral Surgery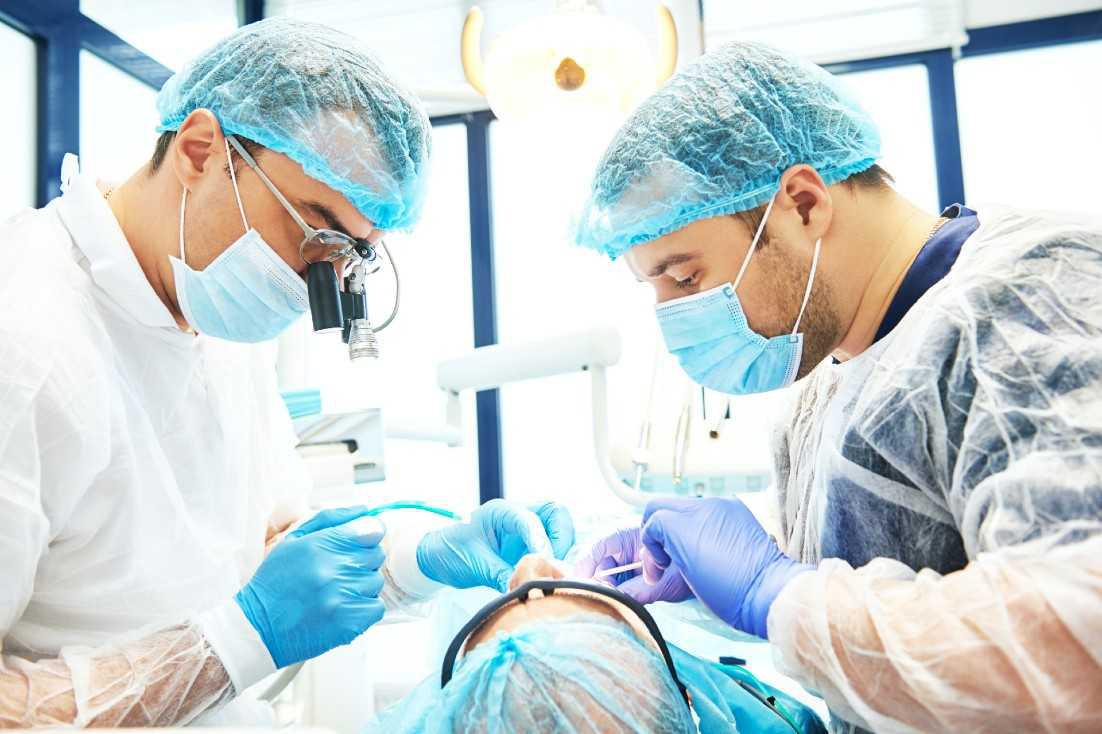 In some situations, oral surgery is necessary to ensure proper oral health in the long term. While our goal is always to preserve your natural teeth, bone, and oral tissues, sometimes surgery is the best option.
If you need oral surgery services in Blue Bell, you are in good hands at our Blue Bell dental office. Our experienced team of dentists use their years of experience to deliver you the results you deserve. We always weigh every option before making the decision to pursue surgical intervention, so we make sure to do what's best for you and your health.
When would I need oral surgery?
There are a variety of things that could leave you needing oral surgery. Some of the more common reasons for surgery include:
Gum graft

Root canal

Maxillofacial surgery

Jaw and teeth repair

Wisdom teeth
As you can see, surgery may need to be performed in the case of accidents, gum disease, tooth decay, and much more. While some of these procedures can be performed in-house at our Blue Bell dental office, others may need to be delegated to skilled professionals. 
For instance, the removal of wisdom teeth is an operation usually performed by an oral surgeon. If the type of procedure you require is not typically performed by a general dentist, our team will provide you with a referral to a trusted specialist, so you can get the care you need.
What kinds of oral surgery are common?
Oral surgery can range from minor procedures that last a few minutes to operations that require months of recovery time. Fortunately, with early detection and routine dental check-ups, you can minimize the risk of needing any kind of surgery. However, in some cases, surgery can be the best option for restoring your oral health. Here are some of the more common reasons people undergo oral surgery:
Damaged tooth: If a damaged tooth is beyond repair, removing it is usually in the best interest of the surrounding teeth and gum tissue. Extractions are a common procedure and we ensure you are well-numbed and receive clear post-op instructions.

Gum contouring: In the case of defects or high gum lines, gum contouring may present a viable option for some patients. This procedure involves removing portions of your existing gum to create a more aesthetically appealing gum line.

Dental implants: Designed to look and feel exactly like real teeth, dental implants are a permanent, long-lasting solution to tooth loss. Dental implants can also be used in conjunction with dentures to resolve partial or total tooth loss.
These procedures present just a small portion of our oral surgery offerings. At our Blue Bell office, we diagnose and treat cases on a case-by-case basis. Our dental practitioners customize each treatment plan alongside the individual patient, so you can rest easy if we reach the conclusion that surgery is the best possible route.
Learn More About Our Bluebell Oral Surgery Services
Has it been a while since you've last seen a dental professional? Maybe you need to consult a dentist on that toothache you've been putting it off. Or maybe you're in need of oral surgery. Whatever it is, our skilled team at Blue Bell Dental Associates has got you covered! Check out our special offers to learn more about how we can help you. Then, give us a call at (610) 278-0420 or contact us online to schedule an appointment today!