Blue Bell Invisalign Treatment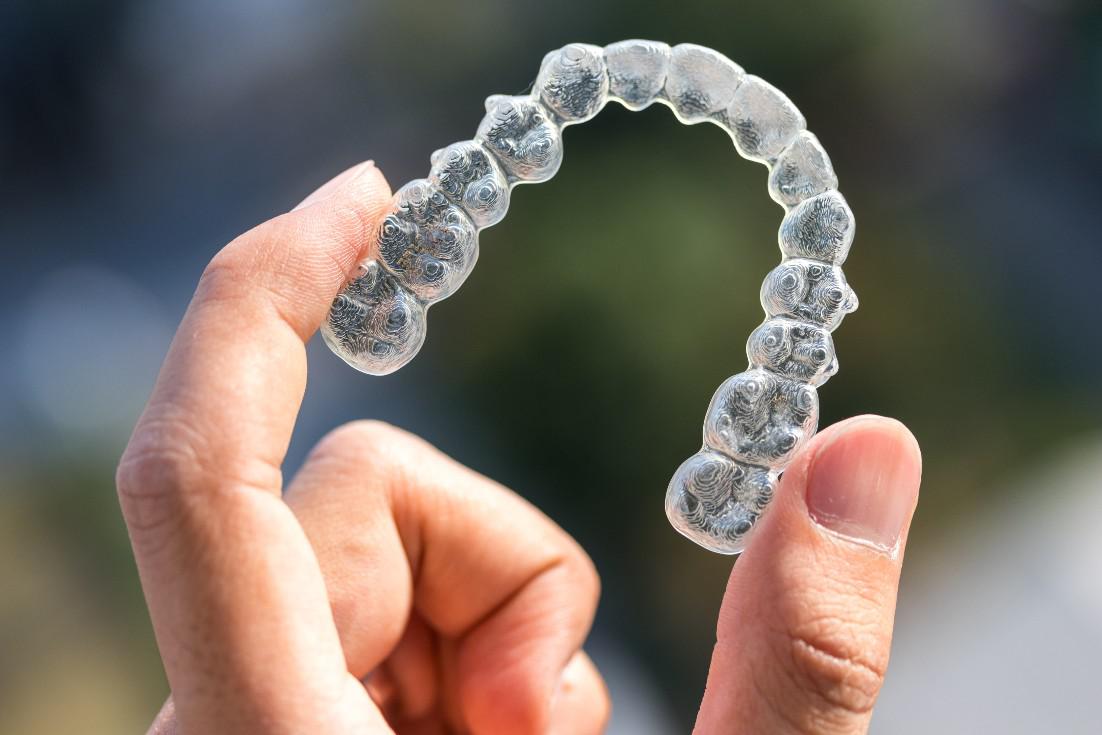 Welcome to Blue Bell Dental Associates, your go-to dental practice. Here at our Blue Bell office, we take great pride in offering Invisalign® treatments to our patients. A safer, more comfortable alternative to wire-bracket braces, Invisalign has the power to provide you with the clear, confident smile you've always dreamed of!
How does Our Blue Bell Invisalign work?
Through the use of clear aligner trays, Invisalign aims to gradually shift your teeth into the desired position. The aligner trays are meant to be switched out once every two weeks to ensure a steady progression in your treatment plan.
Is Invisalign right for me?
Are you a good candidate for Invisalign? The only way to know is to have a consultation with one of our dentists, but as a good rule of thumb, Invisalign can be used as a corrective appliance in place of anything that requires braces, including:
Gapped teeth

Overbites, underbites, or crossbites

Overcrowding
Our Blue Bell team of dentists is equipped with certified Invisalign dentists who can help you better understand the treatment you're receiving. If you ever find yourself with any questions, feel free to ask any member of our staff.
Why choose Invisalign?
Invisalign is an increasingly popular method for correcting issues with bite and tooth misalignment that would usually be addressed with traditional braces. Invisalign trays are clear and can be removed for eating and drinking, meaning the traditional restrictions of braces do not apply. Because less tension is being applied to your teeth and you don't have to worry about metal framework, Invisalign treatment is also incredibly comfortable. 
Our office is full of Invisalign dentists who would love to work with you to improve your smile. Here are some of the top reasons we recommend Invisalign:
Reduced Treatment Time
Regardless of your age, Invisalign allows you to achieve the same results as you would with normal braces in less time. Typical Invisalign treatments range from 6 months to 2 years in length, and most patients are able to conclude treatment by the 18-month mark. Your exact treatment time will depend on the customized plan you've developed with your dentist, but the treatment process is generally quicker than that of regular braces.
A Perfect, Comfortable Fit
Because Invisalign aligners are molded to perfectly fit your mouth, they are easy to take on and off. Invisalign will never cause trauma to your soft oral tissues in the way metal braces do. In addition, the trays are practically invisible, meaning they won't convenience you in your everyday life. Hardly anyone will be able to tell you are wearing your trays. Invisalign's easy fit allows it to slide on easily and painlessly, and the plastic material it's made of is unrivaled in comfort.
A Hygienic Option
Mealtime doesn't have to be something you dread! With Invisalign, you can eat and drink whatever you please, as long as you brush and floss before replacing the trays in your mouth. Brushing the trays is a simple process, unlike the tedious one of picking debris out of braces. Traditional metal braces provide the perfect breeding ground for harmful bacteria when not properly cared for, but Invisalign is easy to clean, making it a much more hygienic option.
Schedule a Consultation With our Blue Bell Invisalign Provider
Do you want straight teeth without the hassle of traditional braces? Schedule an Invisalign consultation today at our Blue Bell dental office to discuss a treatment plan with one of our professional dentists.